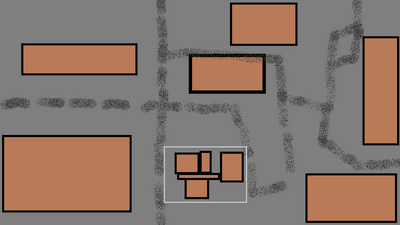 This is a Somewhat Tricky track based in, duh, a warehouse. The bloons come in through the doors, go around several shelves and crates, and go out through another set of doors on the far right of the screen. Every two rounds, some gorillas will show up, move a few crates around, and leave. Any towers on the crates moved will be moved too. This can be very annoying if you have M.O.A.B. Maulers or Spike Factories on the crates, as an ill-placed one can ruin your game.
Trivia
The reason I picked gorillas to move the crates around is because one may be able to lift up to a ton on its own!
This was inspired by Atlantis, by Audionautix.
Ad blocker interference detected!
Wikia is a free-to-use site that makes money from advertising. We have a modified experience for viewers using ad blockers

Wikia is not accessible if you've made further modifications. Remove the custom ad blocker rule(s) and the page will load as expected.