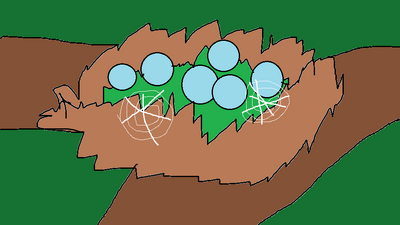 Walking on Eggshells is a Somewhat Tricky Track, a new difficulty between Intermediate and Advanced. The bloons come in from the left and bottom branch, spiral around the nest, go around each of the eggs, leave the nest on the right, and then go out along the right branch.
Trivia
This track is a merger of Bloon Circles, Snake River, and Mt. Magma.
This track is an obvious reference!
Ad blocker interference detected!
Wikia is a free-to-use site that makes money from advertising. We have a modified experience for viewers using ad blockers

Wikia is not accessible if you've made further modifications. Remove the custom ad blocker rule(s) and the page will load as expected.