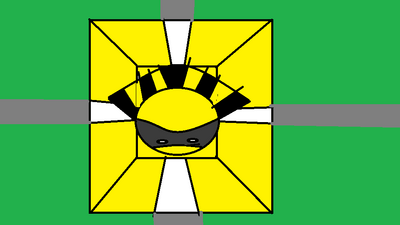 The Temple of Bloon is an Expert Track unlocked at Rank 35. It is a top-down view of the Monkey Temple from Bloons TD 4 Expansion. The bloons are coming in from the top and bottom, go around the shrine and totem at least once, then go out either side. No water here without Portable Lakes. If you place a Super Monkey on top of the shrine and upgrade the Super Monkey to a Sun God, it will enable a special abiltiy called Solar Flare. This makes the Super Monkey shoot out a blast of Sunbeams toward each of the nearest 100 bloons, and it instantly wipes out any bloon that touches them and does 1000x damage to M.O.A.B.-Class Bloons! However, you cannot upgrade to a Monkey Temple. The ability takes 2.5 minutes to recharge, as it is a fusion between Rocket Storm and M.O.A.B. Assassin.
Ad blocker interference detected!
Wikia is a free-to-use site that makes money from advertising. We have a modified experience for viewers using ad blockers

Wikia is not accessible if you've made further modifications. Remove the custom ad blocker rule(s) and the page will load as expected.