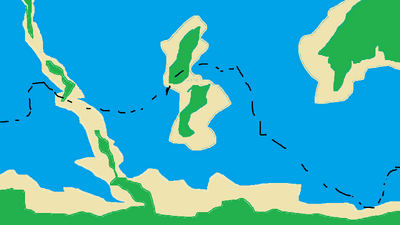 Pointy Point
is an Advanced Level Map. At first sight, it appears to be Archipelago, but it is harder, due to the land area being smaller. The bloons come in at the left hand side of the map, and leave on the right. Mortars on Pontoons and towers with limited range on Pro Pontoons are very effective on this map, as are Buccaneers and Tribal Turtles.
Ad blocker interference detected!
Wikia is a free-to-use site that makes money from advertising. We have a modified experience for viewers using ad blockers

Wikia is not accessible if you've made further modifications. Remove the custom ad blocker rule(s) and the page will load as expected.