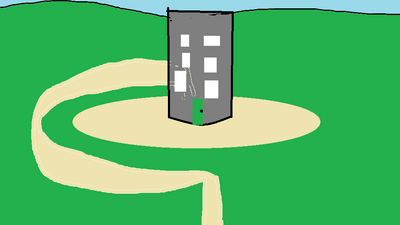 The Monkey Apartment Complex is a Specialty Building that is for the Monkey Village. Banana Farm prices are increased by 5% with this building active.
Specialty Building TI
Decreases the price of the Monkey Village by 5%.
Specialty Building TII
Increases the range of the Monkey Village by 20%.
Specialty Building TIII
Adds a powerful Special Ability to the Village.
Trivia
The special ability is called "Call the Militia". It spawns ten 2-3 Dart Monkeys, eight 2-2 Boomerang Throwers, three 4-2 Ninja Monkeys, a 4-2 Dart Monkey (Spike-o-Pult), and a 4-2 Sniper. The ability lasts for ten seconds, and they all can't be upgraded.
Ad blocker interference detected!
Wikia is a free-to-use site that makes money from advertising. We have a modified experience for viewers using ad blockers

Wikia is not accessible if you've made further modifications. Remove the custom ad blocker rule(s) and the page will load as expected.