Home
Talk

59
3,645conceptions
on this wiki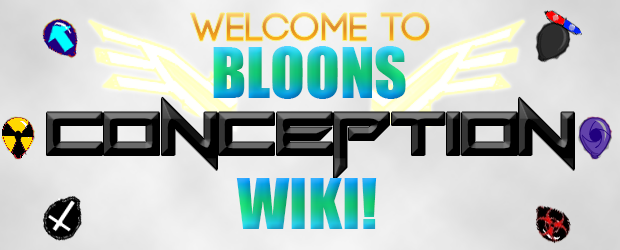 Introduction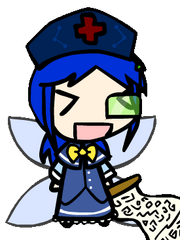 This is a wiki where you can express all sorts of ideas for the popular Flash game series Bloons! It's the first and central wiki of the Creative Wiki Union program! Whether it's an idea for a new type of Bloon, a new tower, a new agent, a new mechanic that affects gameplay, an idea for a new game in the series, or any crazy thing you can think of that's related to Bloons, it's acceptable!
If you need anything, contact a conception master!
If you'd like to contribute, you'll need to log in or sign up for a Wikia account. Once you've done that, simply type the name of your conception into the box below and click the button!
Before Contributing...

If you are wondering if there is any fixed style of editing, the answer is NO! You can edit your conception in a completely free style, as long as it is readable!
Since the Bloons series is currently focused on Bloons Tower Defense, we have the following categories you can contribute to here for that series:
And outside of the usual categories found on most other ideas wikis, we also have something better than that: things that can change the games themselves! Also, we support ideas for the original Bloons series! For these, you can look at:
Helpful Links

News around the wiki
Nominate conceptions for Conception Tournament 3.1 at Thread:75145!
Featured Conception
Anti-OP Bloon
"Hate OP conceptions? This bloon does too! In fact it would do as far as protesting to stop OP stuff! Though its power may not be too helpful."

To see more featured conceptions, go here!
November's Poll Results

Here's November's poll results: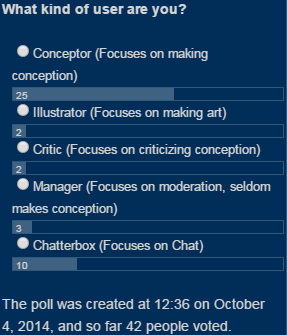 As you can see, most users on our wiki are conceptors. Keep up those conceptions, and we look forward to seeing more!
Wiki Activity

Chat
Come chat in the Conception Lab and share your conceptions with other people!
Enter lab
This Month's Poll
Which club do you think is the most important on this wiki?
Recent Blog and Forum Posts
---
Forum Activity