Home
Talk

53
Around 2,191conceptions on
this wiki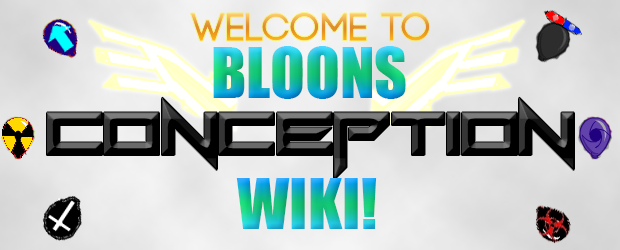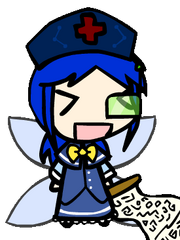 This is a wiki where you can express all sorts of ideas for the popular Flash Game Series Bloons! It's the first and central wiki of the Creative Wiki Union program! Whether it's an idea for a new type of bloons, a new tower, a new agent, a new mechanic that affects gameplay, or even an idea for a new game in the series, or any crazy thing you can think of that's related to Bloons, is all acceptable!
If you are new to this wiki, come and create an account and share your bloons conceptions! If you have any trouble, contact this Conception Master, or this Conception Master!

If you are wondering if there is any fixed style of editing, the answer is NO! You can edit your conception in a completely free style, as long as it is readable!
Since the Bloons series is currently focused on BTD, for that series we have the following categories you can contribute to here:
And outside of the usual categories found in all other ideas wikis, we also dare creating some thing better than that, things that can change the games themselves! For this, you can also look at:

The Creative Wiki Union program has been initiated!
The 3rd Conception Tournament has started! If you're wondering what it is, it's a competition where users vote on the best conception! Only a few awesome conceptions will win!
You can find a list of users with special rights here! (Or just take a look at the Special:ListUsers page)
Please look at the Gameplay Mechanics, since they can pretty much affect your conceptions in some ways, and also create new "categories" for you to make more conceptions.


Gap Bloon is a Bloon god of time, and is the first event boss on the wiki! It has many forms with time-manipulating powers, which will sure give you a very hard time since random rounds will come and your towers' state will be reverted! Plus, there's a whole new track made just for it, the Master Dial, which is a surreal gigantic clock located underneath the Clock track!


Here's October's poll result (sorry for late poll update, everyone!):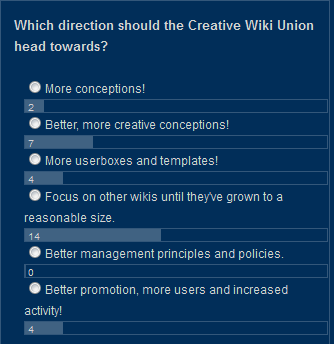 And so, it has been concluded that the community wants to focus more on the other wikis of the CWU to improve it! Thanks for your opinions, everyone!

Chat
Come and create a chat! Share your conceptions with other people!
Join the Conception Lab
November's Poll
What is the most satisfying category to concept? (The category that on average, when you finish a proper conception for it, you feel the proudest)