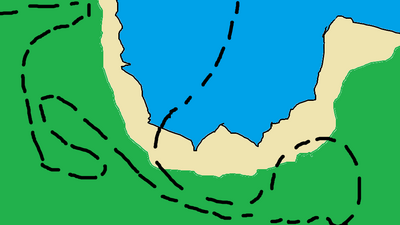 Beachhead is a beginner difficulty track in Bloons TD 6. The bloons start in a watery area in the north face of the track (the top), then go around a twisty-turny section before leaving in the northwest corner (top left) of the map.
Trivia
Apparently, this track is near Atlantis.
This track appears to be a battle plan.
This looks like Archipelago, only with less water and it's easier
Ad blocker interference detected!
Wikia is a free-to-use site that makes money from advertising. We have a modified experience for viewers using ad blockers

Wikia is not accessible if you've made further modifications. Remove the custom ad blocker rule(s) and the page will load as expected.