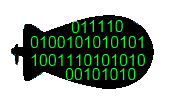 This page is for the boss. For the special mission of the same name, see ∞ (Special Mission).
∞ is the boss of ∞. It moves nearly as fast as a Yellow Bloon and has the health of 25%CRBE. It doesn't spawn any children.
Trivia
This boss is supposed to represents a bug that copies the cost of the towers to the RBE value.
This boss also represents the virus that controlled Miku (EARBLEED WARNING!)
The BGM of its boss fight is an instrumental version of ∞
Ad blocker interference detected!
Wikia is a free-to-use site that makes money from advertising. We have a modified experience for viewers using ad blockers

Wikia is not accessible if you've made further modifications. Remove the custom ad blocker rule(s) and the page will load as expected.